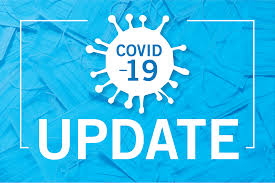 Goals Baltimore is currently following the recommendations as determined by Baltimore County for face covering and social distancing and indoor facility restrictions. We post any updates on this page.
---
Please follow the State recommendations, Baltimore County recommendations, and the CDC recommendations about COVID safety, fevers, vaccinations, hand washing, social distancing, etc.

Players and groups must follow any additional requirements / restrictions as set forth by your league of any additional COVID / illness requirements, including if players must wear face covering while playing.
Coaches, players, parents, spectators – should do health check BEFORE coming to Goals Baltimore. Do not come sick or if have any symptoms of illnesses.
If you are sick or any symptoms of illness or been exposed to anyone sick or with symptoms, we ask that you stay home and not expose others. If you've been exposed to any illnesses or exposed to possible contact tracing quarantine procedures, we ask that you stay home.
---
We continue to disinfect to keep a safe space for all.
As a rule, we follow meticulous cleaning and sanitizing procedures every day. We pride ourselves on a clean and safe workplace. In addition to our standard cleaning schedule, here are some of the additional steps we're taking:
1.)  Effective 01/31/22 – the Baltimore County Health Department mandate of required indoor face covering expired. The wearing of a face mask indoors here at Goals Baltimore is now optional.
2.) Spectators welcome but ALL must maintain SOCIAL DISTANCE of 6 feet apart, unless part of the same family pod group.
3.) We disinfect frequently on high touch surfaces and areas while open. After closing each evening, we thoroughly disinfectant the entire building.
4.) Our wonderful staff continues to be thorough and thoughtful about frequent hand washing and sanitization. Those good habits have been in place since the beginning and are upheld with extra vigilance.
5.) Our existing policy is that employees do not come to work sick or with any symptoms of illness, and that will continue to be enforced moving forward.
6.) Please do not arrive earlier than 5 minutes prior to your rental time.
7.) All groups are expected to leave the building quickly so the next group can enter. No huddles on the field/court. Please do this outside or near the bleachers area. Back-to-back reservation groups will be asked to end their session five minutes early to allow time before the next group enters.
Thank you.