To schedule time or if you would like a tour of the facility, contact Alleesha Davidson at alleeshad@goalsbaltimore.com.
Package rates are available.
Field #1 – Turf (170ft x 70ft)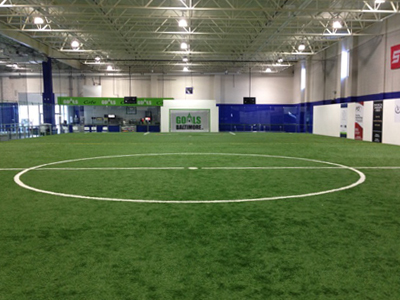 This turf field is designed for lacrosse, soccer, and field hockey, but is suitable for many other activities, such as flag football, ultimate frisbee, kickball, etc.
Prime Time Rental Fee is $200
November through February
Weekdays 5:00 pm – 9:00 pm
Weekends 8:00 am – 9:00 pm
Non-Prime Time Rental Fees vary; call 410-788-6965 for pricing.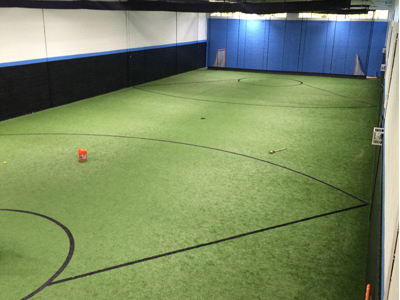 Goals Academy includes a turf field, studio space, and classrooms. This extension of Goals is designed to train an athlete. The 150 x 50 ft turf field is great for training sessions for specific sports and general speed and agility.
Prime Time Rental Fee is $175
Call 410-788-6965 for rental information and pricing.
Court #2 – Snap Court Flooring (100ft x 60ft)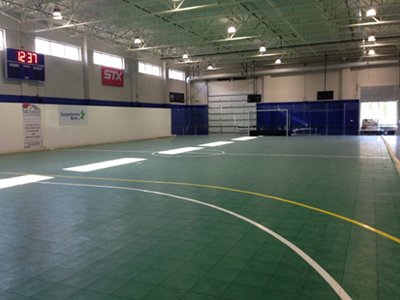 This court is designed for many types of activities such as field hockey, futsal, agility training, wall ball, basketball etc.
Prime Time Rental Fee is $100
November through February
Weekdays 5:00 pm – 9:00 pm
Weekends 8:00 am – 9:00 pm