ALLEESHA DAVIDSON | Facility Director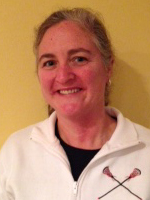 Alleesha is the facility manager and has responsibility for the day-to-day running of the building, organizes leagues, schedules rental time, and can help you organize team and personal training.  If you need to organize an event, want to rent space, or would like a tour of the facility, please contact her. Alleesha attended University of Maryland College Park where she played lacrosse for the Terps. She coaches high school lacrosse and is a member of the HCRP lacrosse board as the training coordinator.  Alleesha currently lives in Ellicott City with her husband and 2 daughters.
Contact Alleesha at alleeshad@goalsbaltimore.com.
JEN GRIFFIN | HR/ Book Keeper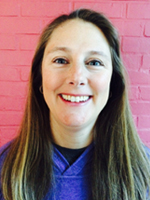 Jen serves as the head of Human Resources for Goals Baltimore and is responsible for billing, accounts receivable, and human resources.  A 1995 graduate of the UMBC where she earned a BS in Finance, Jen was a 4-year member of the Retriever Women's Lacrosse team and proudly played with a wooden stick and no goggles or restraining lines. A Mt. de Sales Academy alum and full-time "sports mom," when not at Goals, Jen is probably running one of three boys to and from a practice or game.
Contact Jen at jgriffin@goalsbaltimore.com.