ALLEESHA DAVIDSON | Facility Director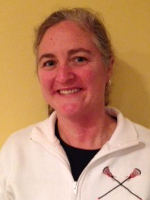 Alleesha is the facility director and has responsibility for the day-to-day running of the building, organizes leagues, schedules rental time, and can help you organize team and personal training.
If you need to organize an event, want to rent space, or would like a tour of the facility, please contact her.
Alleesha attended University of Maryland College Park where she played lacrosse for the Terps. She coaches high school lacrosse and is a member of the HCRP lacrosse board as the training coordinator.
Contact Alleesha at [email protected].