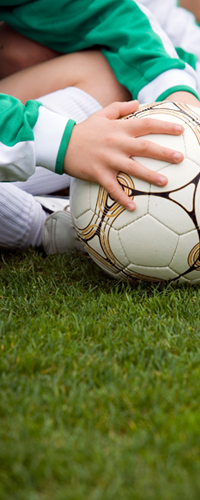 ** Goals Baltimore staff reserves the right to disallow any players or spectators if requirements are not being followed **
Many of us love our pets – but pets/animals are not allowed inside our buildings – please respect our policies and leave your pets at home. Thank you.
Payment is due at the time of rental (before allowed on the field or court) unless otherwise specified by a signed contract or other written agreement with Goals Baltimore, Inc.
All clients/customers that book rentals are responsible in making sure the Goals Baltimore Rules and Policies are relayed/sent to all their players/teams/groups as you are the one responsible for the actions of all your players/teams/groups. You can easily send this specific website link out to your group. Thank you.
Rental cancellations and rental changes cannot be done at will and are not acceptable with our policies.
We require at minimum a 48 hours notice for cancellations and changes (Mondays-Thursdays).
Weekend cancellations and weekend changes (Fridays, Saturdays, Sundays) require 72 hours advance notice.
Cancellations with less than 48/72 hours notice, same day cancellations and no shows will require the rental reservation time paid in full.
No shows will be cause to have remaining schedule cancelled, and no additional reservations will be made until the reservation rental fee is paid in full.
After a second cancellation or change in rental time scheduling, it will be cause to have remaining schedule cancelled.
Rental reservation changes with less than 48/72 hours notice, same day changes, walk-in changes during rental time will require the entire reservation time paid in full. Walk-in changes are not acceptable and will be cause for remaining schedule cancelled.
Groups that are late are still required to pay their full rental reservation fee; extra playing time is not allowed since the group did not arrive to start on time.
Molded cleats and metal cleats are NOT allowed on the turf fields, only turf shoes.

NO alcohol (beer etc), NO smoking or vaping, NO illegal substances permitted inside the facility. Anyone caught using any of these substances inside the facility (or restrooms) will be expelled from the building.
Cancellations must be made 48 hours in advance for no charge. Same day cancellations and cancellations within 24 hours will be charged for rental time and group won't be allowed to play or reserve next time until fee is paid.
Swearing, abusive or foul language will NOT be permitted in the facility.
Do not play ball outside of the dasher boards (game playing fields) or on the inside or outside of the facility building walls. Do not play ball around the bleachers where spectators are sitting. Do not play ball in the back lobby areas or in the restrooms or at the concession stand area. You will be asked to stop.
Coaches, groups are to provide their own team balls, pinnies, and any other sports playing equipment for games, practices, training sessions.
Children under 13yrs old must be accompanied by parent/guardian at all times inside and outside the facility, including to the restroom. Drop-offs are NOT allowed for children under 13yrs old.
NO running, climbing, horseplay anywhere in the facility (including restrooms).
NO skate shoes, skate boards, roller blades, hover boards, bicycles, tricycles, scooters, pedal toys, hover toys allowed in the facility. If these are used outside in the parking lot, a parent/guardian must be with children at all times for safety.
Players, teams, coaches, spectators, parents are responsible for their own trash. Check to make sure have everything and water bottles before leaving.
NO chewing gum allowed in the facility – do not spit out gum on flooring/turf, this will damage our court and field. NO sunflower seed shells, NO peanut shells, NO fruit peels are to be spit or thrown on the flooring. Please be respectful that others use the facility all day and don't leave a mess.
NO spitting on the flooring. Use the trash cans or the bathrooms for spit and throwing up.
There must be a coach or parent to accompany all players under 18 on the field.
Proper attire is mandatory, including proper shirt and shoes.
There is a limit of 3 coaches per team in the bench area during games.
NO drink or food allowed on turf fields or the sports court.
Youth players are required to play in their current grade level for each session.
Play hard and have fun!
CERTAIN groups that are scheduled back to back will need to be off the court/field THREE MINUTES early so first group has time to exit and the next group has time to enter. Staff will let the group know if they need to watch time to be done early. This is specifically necessary if staff need to switch field goals from lacrosse to soccer etc. ALL GROUPS NEED TO ROUND UP AT LEAST ONE-TWO MINUTES BEFORE TIME ENDS SO THEY CAN BE OFF THE COURT/FIELD ON TIME FOR THE NEXT GROUP TO ENTER ON TIME. If groups need post practice/post game huddle time, DO THIS OFF THE COURT/FIELD so the next group can enter on time

Sport groups need to check our rules and procedures of their specific sport.

Sportsmanship is to be demonstrated by all players, coaches, parents and fans.

No abusive or vulgar language or name calling will be tolerated in our facility. Any arguments with GOALS staff will be immediate cause for the person/group to leave (no refunds). GOALS management has final say.

No fighting. Players will be ejected from the game and are eligible for expulsion from the remainder of the game. Any player refusing to leave will be expelled from the building.

Referees – All calls and decisions by the referee are final and are not to be argued. Referee fees will be paid by each team prior to the start of the game. Goals Baltimore does not provide referees and is not responsible for referee fees.

Scorekeeper – Goals Baltimore does not provide a scorekeeper. We will show your designated scorekeeper (adult only, minors under 18 are not allowed to operate our consoles) how to use the electronic score pad. (No drinks or foods allowed on the score table with the electronic score pad. If something spills on the electronic pad, it can ruin it and you would be responsible for replacement repairs.)

Game length – Generally two 20 minute running time halves. 5 minute halftime and NO timeouts. The clock will only stop for serious injuries. 5 minute pre game and 5 minute post game. This equates to 55 minutes of rental time, to leave enough time to round up and be off field/court on time for next group to enter on time.